About Genealogy Web Creations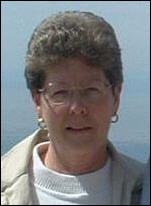 Genealogy Web Creations is a direct result of my two favorite hobbies - genealogy research and creating websites. After designing my own genealogy site, I volunteered to design and maintain the site for the local chapter of Daughter's of the American Revolution and our religious home, Unitarian Universalist Fellowship of Harrisonburg Virginia.
My website editor is Expression Web which is the successor to FrontPage2003 and I have two sites devoted to tutorials on using Expression Web - Expression Web Tutorials and Templates and Expression Web Tips.
I have actively participating in free online classes for SEO - Search Engine Optimization - offered by Cricket Walker. I also participate in a number of online mailing lists for both FrontPage, Expression Web, and the RootsWeb communities.
Why I do it - Paying it Forward
First, I found that I truly enjoy developing websites and the various learning processes it involves. I have always been willing to help others with their computer problems and I find helping others develop their websites and/or solve problems just as rewarding. Along my journey, there have been others willing to help me learn what I needed to know, correct mistakes and be there to hold my hand when needed. I feel that I can pay them back by helping others.
In April 2007, I was recognized for my efforts in helping others by Microsoft and awarded MVP status as a FrontPage MVP. In April 2009 I was rewarded for the third year and moved to the status as a Microsoft Expression Web MVP. I remained in the MVP program until April 2013. At that time the program was retired.
My other Hobbies
Genealogy Research - My husband and I actively pursued this hobby for many years traveling all over the United States and to Salt Lake City where the Family History Library is located. We've spent lots of time in courthouses, cemeteries and such trying to glean little bits of information on our ancestors. As we have grown older and travel is not as easy, much of my research is now done via the Internet. The results of the years of research may be seen on My Family Genealogy.
Counted Cross Stitch - I first learned this art form in 1982 and have been addicted to it ever since. I prefer large, detailed projects to smaller ones. You can view some of my work from the links at the Geary Family Homestead and Pat's Cross Stitch Corner.
Travel - for ten plus years we owned a travel trailer and journeyed all over the United Sates visiting many of our National Parks. The West was our favorite place to travel. We also traveled to the various places we where our families had lived to research. The trailer became our home away from home. We sold it in 2002 and our travel patterns have changed. You can read a few of the travel journals we kept on our personal website.
I have always been an avid reader and whenever we travel take a stack of books with me. The are usually paperback so I can just leave them as I finish reading them. Just before leaving on a recent trip to California, I decided to buy myself a present, a Kindle. I was not really sure how I would like it and before deciding I visited our local Staples to try one out or at least see how it felt. After looking them over, I decided on the 6" display and ordered mine from Amazon. I have to say I really am enjoying using it. I can keep it in my purse and have it at the ready if I have to wait somewhere.
I also found that as well as bestsellers, Amazon offers a great collection of free books. Another good source for free ebooks is Project Gutenberg.