Article Heading
You can use the sidebar for additional information. If you choose to change the information from page to page, then you will need to make this an editable region.
More text can be added in this sidebar area. You can include images but you will need to limit the size to no more than 180px at the most. You can add links or special sale information.. Contact Us >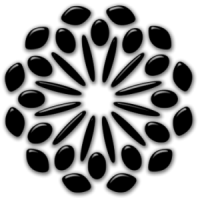 Image resized to use as bullet.
Latest News
You can use this type of box for News or Special Sales. You can add as much or as little information as you want. You can also add as many of these boxes as necessary.
H1 Tag - Most Important Topic
Download this three column template package.
This alternate template makes use of the PVII Equal Height CSS Columns script offered by Project VII. Please read the tutorial and make sure you understand how it works before trying to make changes.
This template uses some CSS3 for the rounded corners and box shadows which will display as intended in newer modern browsers. The rounded corners will degrade gracefully in older browsers and default to rectangular corners. The template uses a liquid layout but includes a max-width statement for the container.
Menus
The main menu for this template is on the top. You can add more items but you should check the display often to make sure the menu does not break. A sidebar menu has also been included for you to add sectional navigation. The top menu on this template is from CSS MenuMaker.
Fonts
This templates makes use of one of the Google web fonts, Della Respira. Read more about Google web fonts.
Images
Classes are included to float your images left or right or center them on the page. The image used as the menu bullet is from Icons etc. It has been resized much smaller.
Lists
Lists within the content area make use of a decorative bullet. This is how a list will display:
Main item
Main Item
Main Item
Validation
The XHTML code validates. Because the external style sheet uses some CSS3, it does not validate. However the CSS3 style rules used degrade gracefully in older browsers and you will see rectangular corners rather than the rounded corners the more modern browsers display.