Mobile Friendly Templates
Each of the mobile friendly templates included in this series is based on one of the layouts offered by our sister site Migrating from FrontPage to Expression Web. These templates are designed for more advanced users and use media queries as well as some CSS3 styling (rounded corners and box shadows). You need to be comfortable/knowledgeable in working with both XHTML code as well as CSS style rules.
Each of the templates on this page pass the Google Mobile-Friendly Test.
Working with the templates
The html pages are heavily commented to help you in knowing where the various sections begin and end. The external style sheet is also heavily commented so you can easily tell what the various style rules control. There is an extensive Help page on Working with the Site Templates.
Template Gallery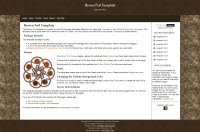 Brown Foil Template
equal height columns - mobile friendly
Updated May 2015
Download Brown Foil Template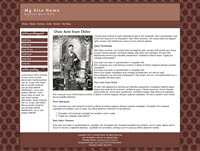 April Daisies Template
equal height columns - mobile friendly
Updated May 2015
Download April Daisies Template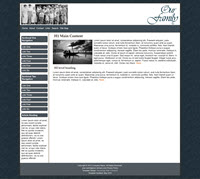 Our Family Blue Template
Equal height columns - mobile friendly
Added June 2015
Download Our Family BlueTemplate