RootsWeb Community Toolbar by Genealogy Web Creations
Download your RootsWeb Community Toolbar which provides all of the links for RootsWeb and Genealogy Website Design at your fingertips. If we don't provide it, you suggest it.


Choose the toolbar for YOUR browser
What do you get with the RootsWeb Community Toolbar?
RootsWeb Links
Web Design Links
Genealogy Resource Links
Gadgets you can add to
If there is a category you would like to see added or a link, please contact us with details for consideration.
Why should you install the RootsWeb Community Toolbar?
Like all communities, the best way to spread information about your chosen interest is to gather all the information in one place so everyone can freely have access to the latest links, help, and tutorials. The RootsWeb Community Toolbar provided by Genealogy Web Creations does just that.
Download and Installation Instructions
You can download and install the toolbar in the following browsers; and follow these Installation Instructions to obtain your RootsWeb Community Toolbar.
Firefox
Internet Explorer 5+
Safari
Google Chrome


Figure 1: RootsWeb Community Toolbar installed for Firefox.
The toolbar works on a PC or Mac, guaranteed no spyware, no malware and completely free.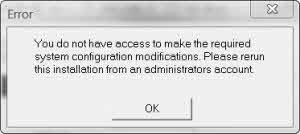 NOTE: In trying to install the toolbar on a system running Vista and IE 7/8 you may receive an error message. Running the toolbar download as an administrator did not help. You may find you will need to turn your virus program OFF before the toolbar will install. Once installed, turn your virus program back on and the toolbar will continue to function and update with no further problems. Depending on the size of your browser window, you may or may not see all of the toolbar choices. If once you install the toolbar, you cannot see all of the choices, you can click the double arrow

at the end of the toolbar and the rest will drop down. This is especially true if you have Trend Micro installed as your virus program.
RootsWeb Community Toolbar Options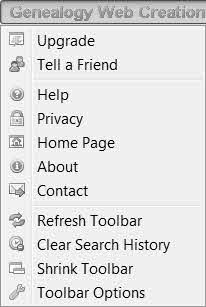 Upgrade - Make sure you have the latest version of your toolbar.
Tell a Friend - Fill out the form and tell your friends about your toolbar.
Help - Answers to your questions about the RootsWeb Community Toolbar.
Privacy - Learn more about RootsWeb Community Toolbar Privacy Policy Toolbar Options - select your Expression Web Community Toolbar options.
Home Page - Takes you to the Home Page for Genealogy Web Creations.
About - Gives you information on the toolbar version.
Contact - Allows you to contact Conduit about toolbar problems.
Refresh - Will refresh the toolbar to give you the latest links that have been added.
Toolbar Options - select your RootsWeb Community Toolbar options.
Rootsweb Links

Each of the categories on this the RootsWeb Links menu tab will expand for more links
RootsWeb Community Toolbar Web Design Resource Links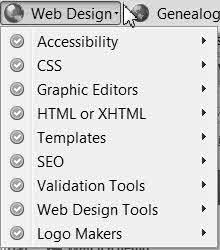 RootsWeb Community Toolbar Genealogy Resources Links

Safe and Secure
The Conduit platform which runs our RootsWeb Community Toolbar was thoroughly reviewed by TRUSTe and earned its prestigious Safe Download Certification. Conduit does not collect or distribute user information, EVER.
Additional Options
There are options that will allow you to add things to YOUR toolbar. Click the small black arrow next to Genealogy Web Creations and select Toolbar Options. Click the 'Useful Components' Tab. Tick those 'Apps' you would like to show on the Toolbar. Click 'OK.' The items you have selected (word and Notepad) will show an icon on the toolbar.


View Screenshot of Toolbar Options